The monthly survey of state employment and unemployment for June shows very different conditions around the country. Figure 1 shows unemployment rates by state as reported during the week of June 8.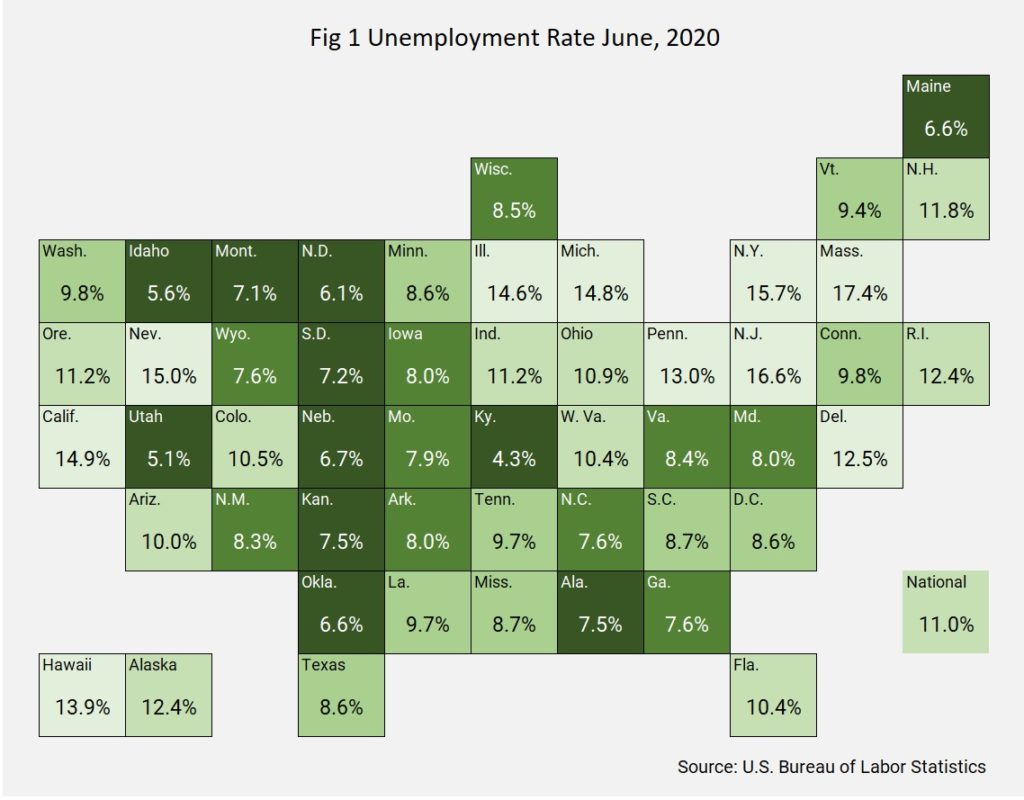 The national rate of 11 percent is really misleading, since rates vary from a low of 4.3 percent in Kentucky to a high of 17.4 percent in Massachusetts. Washington, at 9.8 percent, ranks 31st in the nation. The high rates in large states such as California, New York and Illinois pull the national average up. States with high dependence on visitor and entertainment industries will show stubbornly high rates.
In observing the wide variation in unemployment rates we need to keep in mind the persistent issue of data collection. We have never had a situation where so many people find themselves in an ambiguous employment status, with so much uncertainty about whether their job will be waiting for them to return. Unemployment data come from surveys, and how people respond will affect data.
Looking ahead
The July employment and unemployment figures will be very revealing. Many states and metro areas that had reopened in May and June and saw unemployment drop during the survey week of June 8, have gone back into partial shutdown mode. The July survey took place the week of the 13th, when many workers would have gone back onto furlough or unemployment. We get a first glance at national data for July on August 7.