Previously, The Indexer noted that Washington overall has a relatively low incarceration rate and that that rate has been falling. The state prison system has not been growing and operates at capacity even as the state's population expands.
But there is a wide variation around the state in the number of people sent to state prisons. The state houses prisoners whose sentences exceed one year, but those sentences are determined by prosecutors and courts at the county level. While there are some mandatory sentences and sentencing guidelines, local crime rates and county officials will have a large degree of influence over the number of people sent to the state prison system.
Figure 1 shows the rate at which convicted felons are sent to state prisons from each county in the state.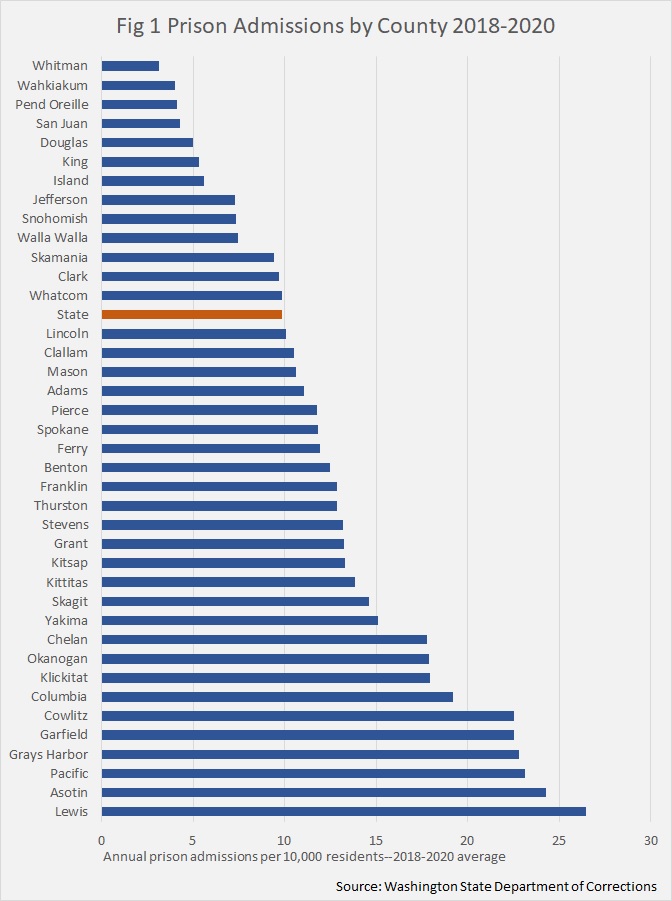 Adjacent counties can have quite different rates of sending convicted criminals to state prisons. While Klickitat County sends about 18 people per 10,000 residents to the state lockups, neighboring Skamania County sends just nine.
About 40 percent of the people behind bars in Washington State on any given day are housed in county jails. These people might be in jail for only a day or two before posting bail or may be serving a sentence of up to one year. Although some cities operate jails, most local jails are operated by counties. Figure 2 shows the populations in county jails in 2018, ranked by their average daily population rates.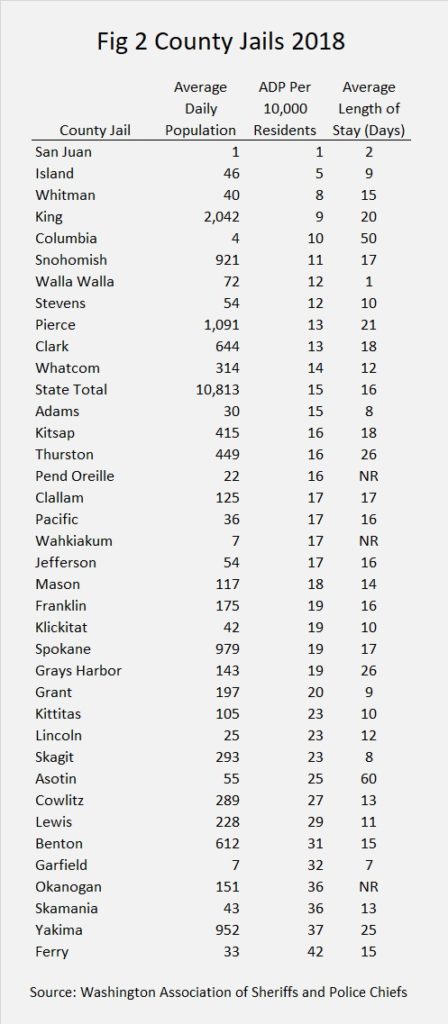 When an individual is arrested and sent to a county jail for holding, the jurisdiction that made the arrest is responsible for paying the cost of housing that arrestee. These costs can vary quite widely. Figure 3 shows the daily costs per resident in county jails in the state.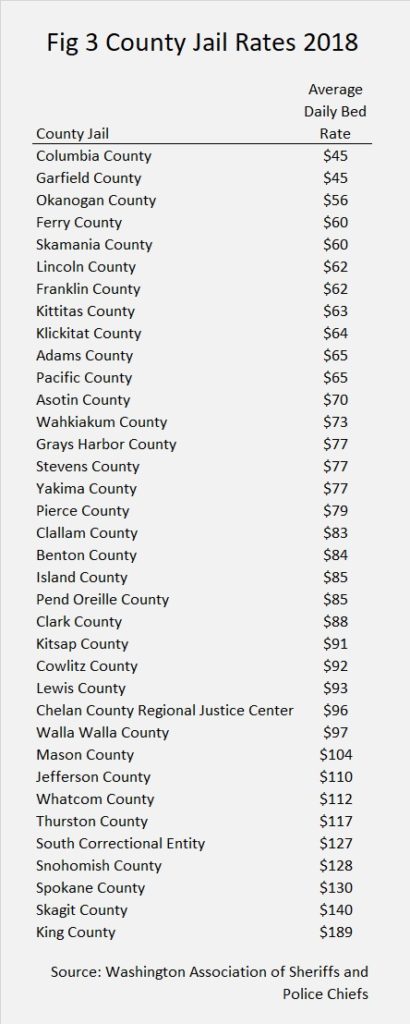 Looking Ahead
As with state prisons, county jails may be affected by the sorts of changes being discussed for criminal justice systems. Although daily arrests may not change a great deal, sentences may be shortened for those who would serve their time in the county jail. There is also a great deal of interest in alternatives to incarceration and in restorative justice and community-based programs designed to keep low level criminals out of the jail and prison systems.