Yes, the country is aging, as life expectancies increase and birthrates fall. But the country is not aging uniformly. Migration affects the age structure of areas, and as fewer young adults people populate a place, fewer children are born, further raising the average age.
The first of the Baby Boomers turn 75 years old this year, entering a new demographic slice. Since many people now work well past age 70, to really capture the fully retired crowd, we need to look at the 75-plus age group. Figure 1 shows the share of each state's population that was over age 75 in 2019.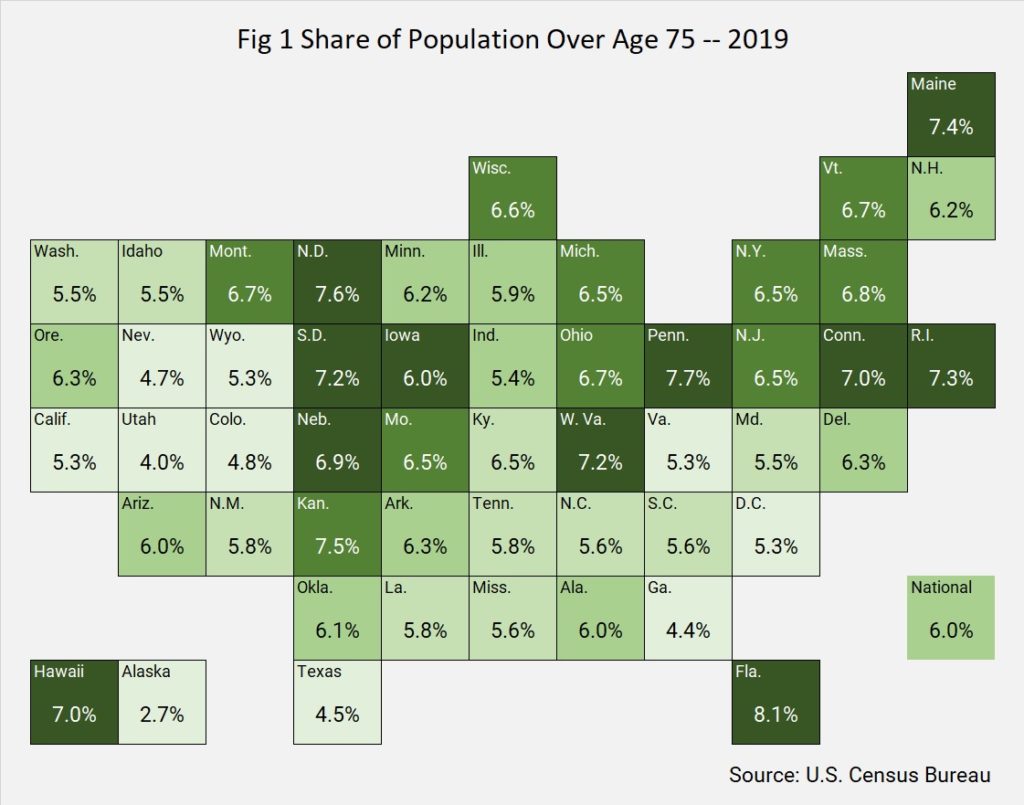 Nationally, about 6 percent of the population is over age 75. Washington, at 5.5 percent, is somewhat under the national average. As the Indexer has noted many times before, Washington attracts a large number of young adults, and these new in-migrants pull down the average age of the state. The population pyramids in this article show the difference between Washington and the nation very clearly.
Figure 2 shows the degree to which the over 75 demographic increased between 2010 and 2019.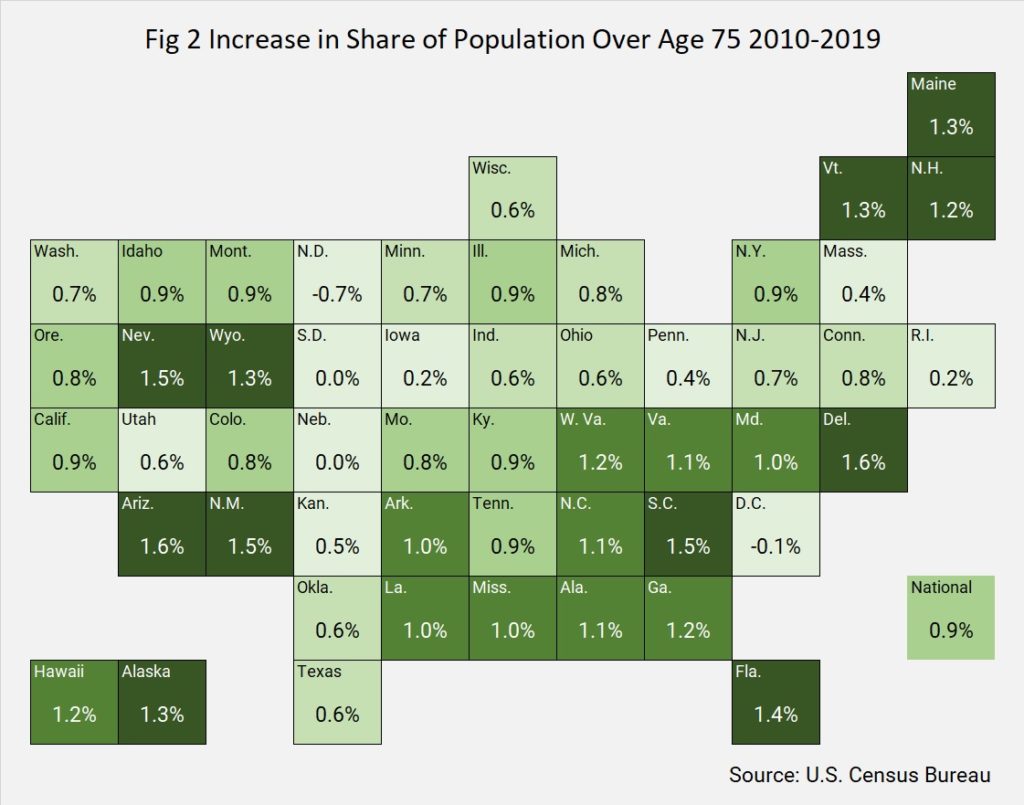 Nationally, the over-75 population share grew by 0.9 percent, from 6.0 percent to 6.9 percent. Washington's over-75 population grew by 0.7 percent, from 5.5 to 6.2 percent, slightly slower than the nation. A few states, such as Nebraska and the Dakotas are old, but getting older at a much slower rate.
Within Washington, the state is aging in a pattern that is not terribly surprising. Figure 3 shows the share of county populations over 75.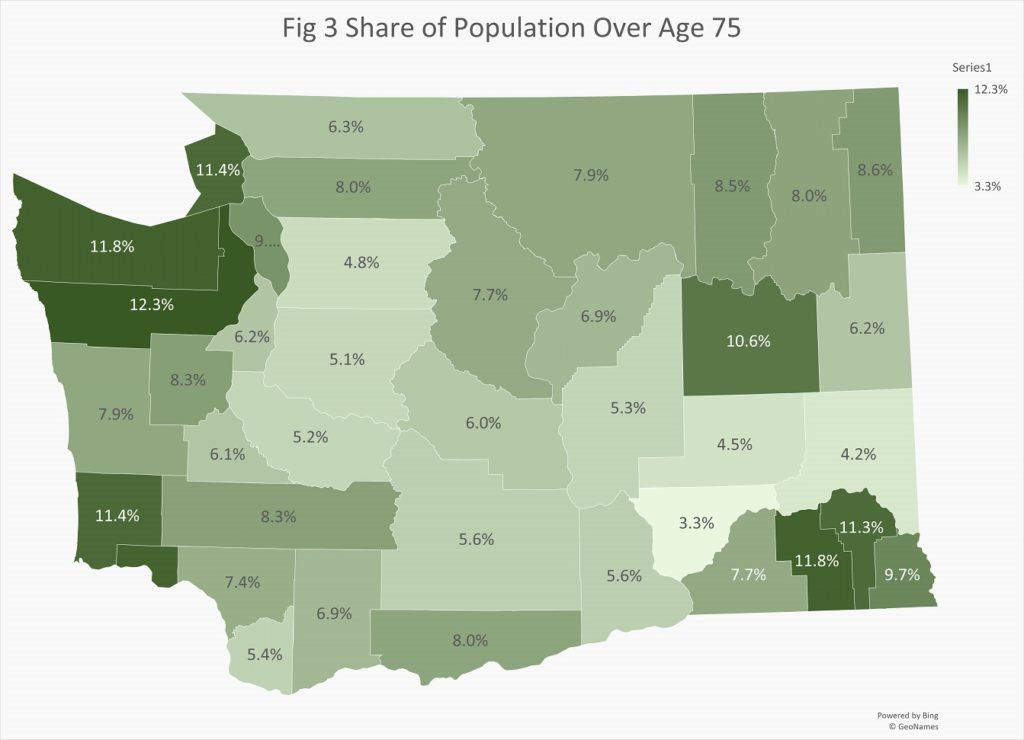 The sparse counties of Southeast Washington and the attractive retirement counties of the Olympic Peninsula all have larger shares of their populations over age 75. The Central Washington counties that have been growing rapidly and have large, younger Hispanic populations, have the smallest shares of the over-75 crowd.
Looking Ahead
As they have done with every stage of their lives, the Boomers will have an impact on economic geography as they enter the 75-plus age group. Healthcare becomes very important for this age group, which means that healthcare resources will expand in popular retirement areas, or migration will reverse as aging boomers look for homes closer to the sophisticated healthcare services in the Seattle, Portland and Spokane metro areas.