What does it take to join the One-Percent Club of the top income earners? The Internal Revenue Service has the answer for the 2017 tax year. Figure 1 show the entry point for the one percent in each state.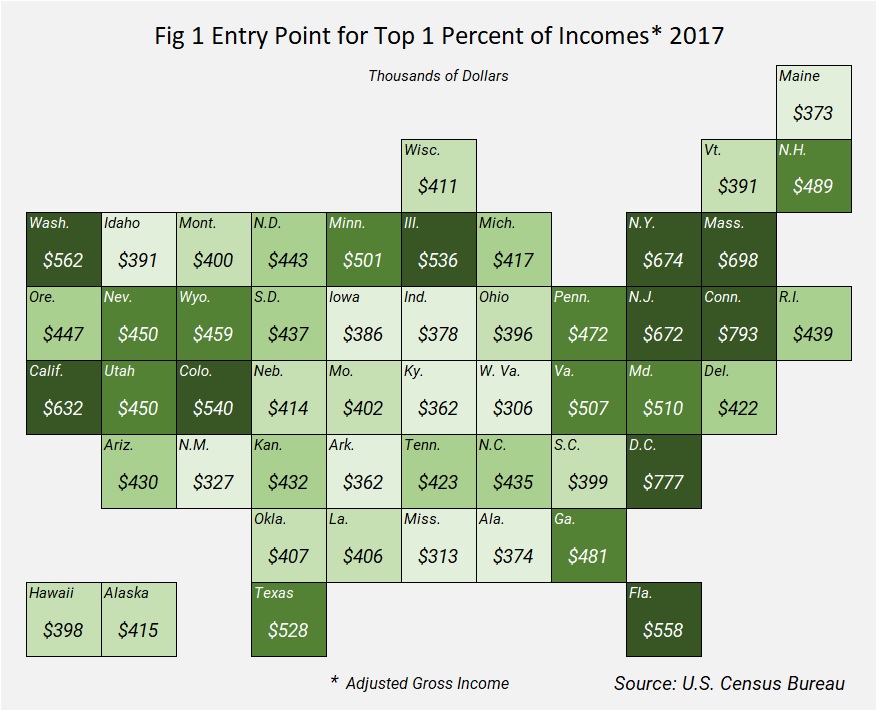 Nationally, the cutoff for the top one percent of adjusted gross income was $516,714. At $562,000, Washington ranks seventh, behind Connecticut, the District of Columbia, Massachusetts, New York, New Jersey and California.
Remember, this data is based on the home address of the individual, and not where they work. It is not difficult to notice that most of the states in the dark green have metro areas teeming with ultra-high paying industries, and some of those areas involve multiple states. New York, Connecticut and New Jersey all provide the homes for the plutocrats of New York City. Many people with high paying jobs in the Boston area commute from New Hampshire.
One indication of the unevenness of incomes: the top 5 percent cutoff in D.C. is just shy of the one-percent cutoff in West Virginia.