The single family housing industry has a peculiar relationship to business cycles. Housing helped lead us out of the dot-com/9-11 recession of 2001 and fired the economy until. . . well, it blew up and precipitated the Great Recession of 2008. Housing remained a drag on the economy for much of the past decade and never really regained its footing.
Now, could it be possible that single family housing will again lead us out of the economic wilderness? An Indexer story last month expressed some doubt that housing would be a leading factor in recovery, but continued strength in the industry prompts some reconsideration.
Right now, housing has several tailwinds behind it:
Millennials are in the prime age range for home purchases, and the older Millennials are getting toward the age of the move-up buyer.
Interest rates are at all time lows—below 3 percent at times—making borrowing more affordable.
There is an undeniable flight from city to suburb/exurb, although its extent and duration is the subject of fierce debate.
Figure 1, updated from the Indexer story last month, shows total housing starts across the U.S. (This includes both for-sale and for-rent product)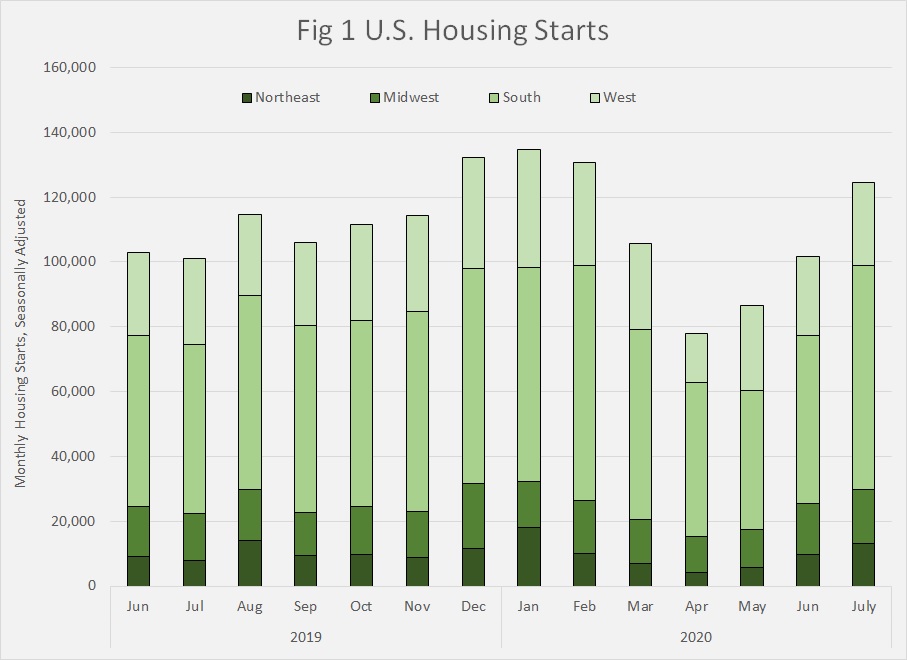 Not surprisingly, the southern U.S. is seeing the most activity. As noted, southern states are the most popular destination for domestic migration, and one of their attractions has always been affordable new housing.
Sales are keeping up. Figure 2 shows sales of new homes for the past year.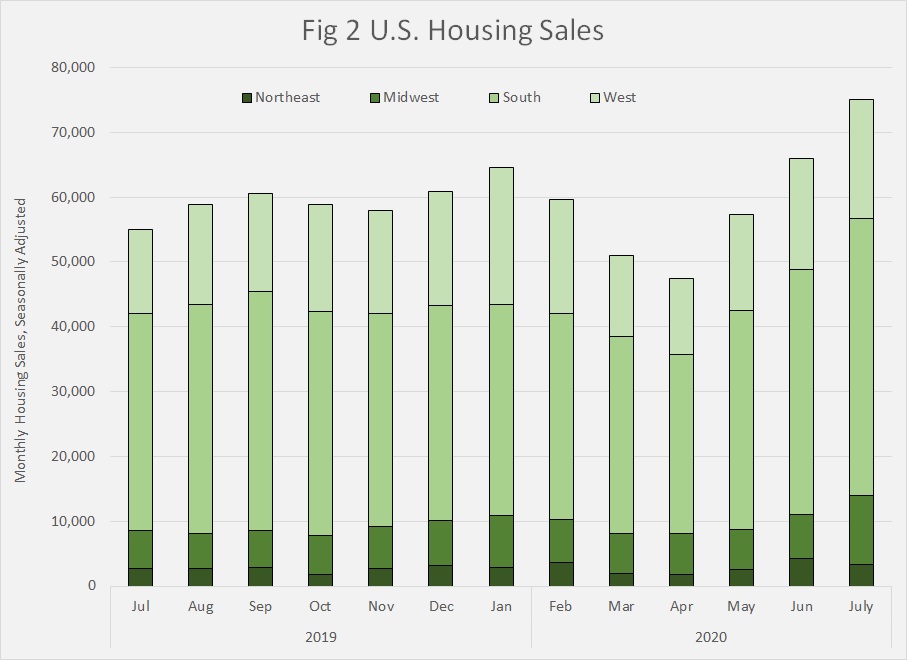 There may be a lot of economic uncertainty in the country, but sales of new homes are at a very high level.
Across the West, homebuilding activity has been relatively steady. In Washington, however, things are picking up. Figure 3 shows single family permits issued in the state's metropolitan areas (smaller jurisdictions are not tracked monthly).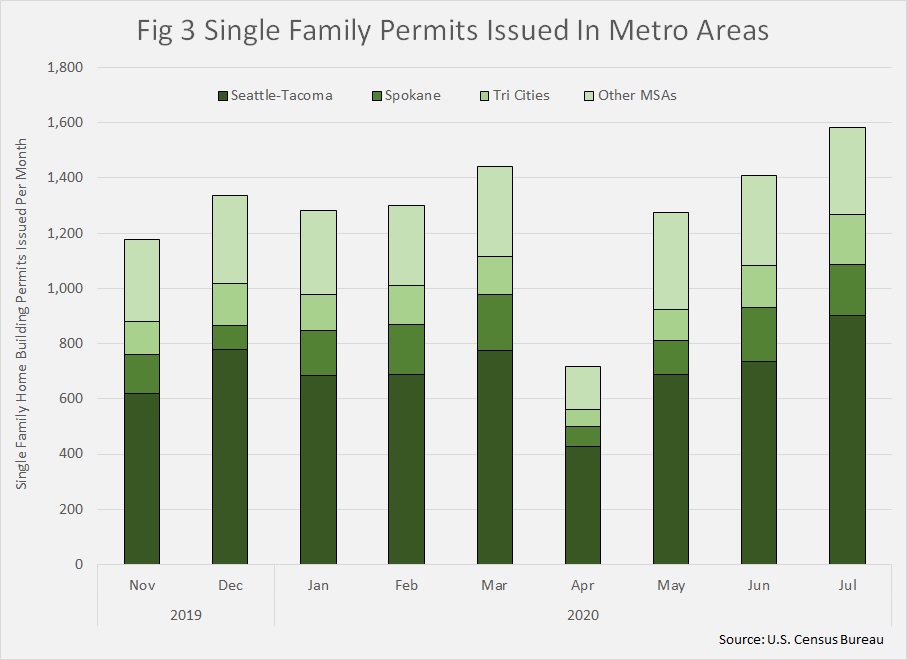 Housing activity is growing around the state, with total permits in July higher than any time since mid-2019.
Looking Ahead
Prior to the pandemic, growth was spreading fairly evenly across the state, and the fundamentals that led to that growth have not likely changed a great deal. Homebuilders can have some confidence that the product they have underway now will sell, especially given very low interest rates. The possibility of significant shifts in settlement patterns as a result of new work habits will drive the industry going forward, but we cannot expect firm indications of those new patterns for some time.
The biggest hurdle the housing industry faced prior to the pandemic was the availability of labor. As the state settled into unemployment rates in the 4 percent range, and immigrant labor became harder to attract, contractors faced chronic shortages of skilled and unskilled workers. Now, we have the opportunity to reskill workers whose industries and jobs will be slow to return. Economists refer to this as the labor matching problem, and there has never been a better time to try out their theories.