The state Department of Revenue released figures on sales tax disbursements to local governments for tax collections during the month of March. These figures indicate the total sales tax collected by all businesses and remitted during the month, and do not provide a breakout for different sectors.
It will be tricky to read much into this data because the various sectors that collect tax were ramping down at different paces during the month. People stopped visiting restaurants and bars well before the state mandated closures in the middle of the month. Many retailers, however, kept going through the month, and construction firms would have been remitting taxes collected on work done in previous periods.
Nonetheless, these data bear examining as we look for clues about economic damage and recovery. Overall, taxable sales for March 2020, compared to March 2019, were down 25 percent in King County, 21 percent in Pierce County and 24 percent in Snohomish County.
Figures 1, 2 and 3 show the change in sales tax receipts from March 2019 to March 2020 for taxing jurisdictions in the three counties. Cities that had less than $10 million in taxable sales in retail stores are not shown.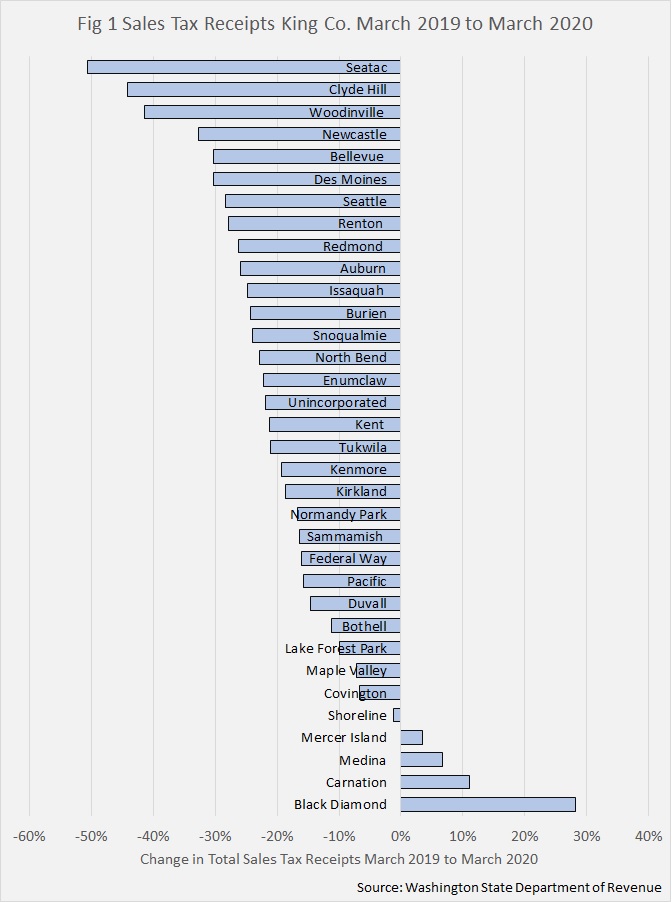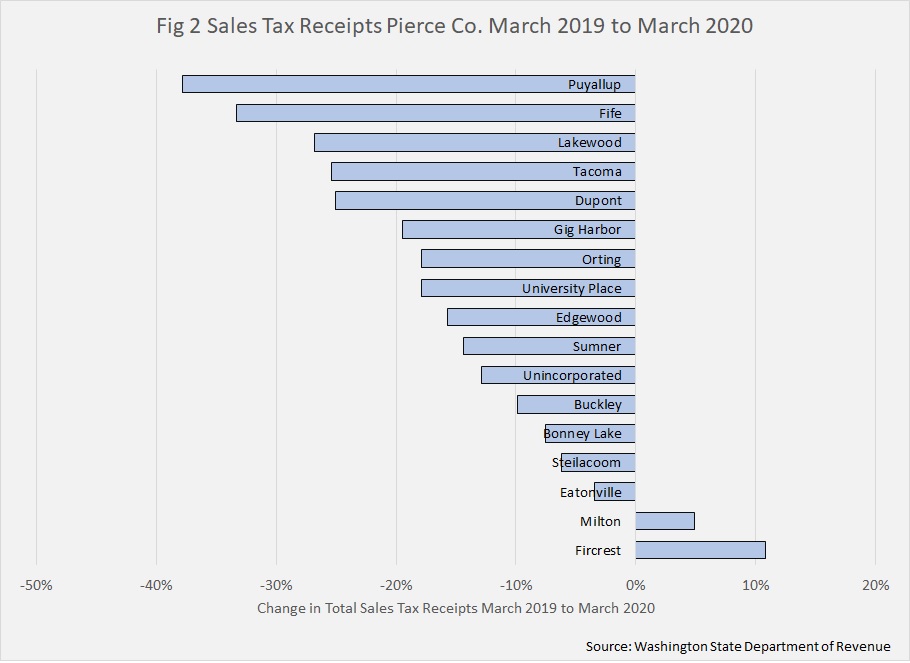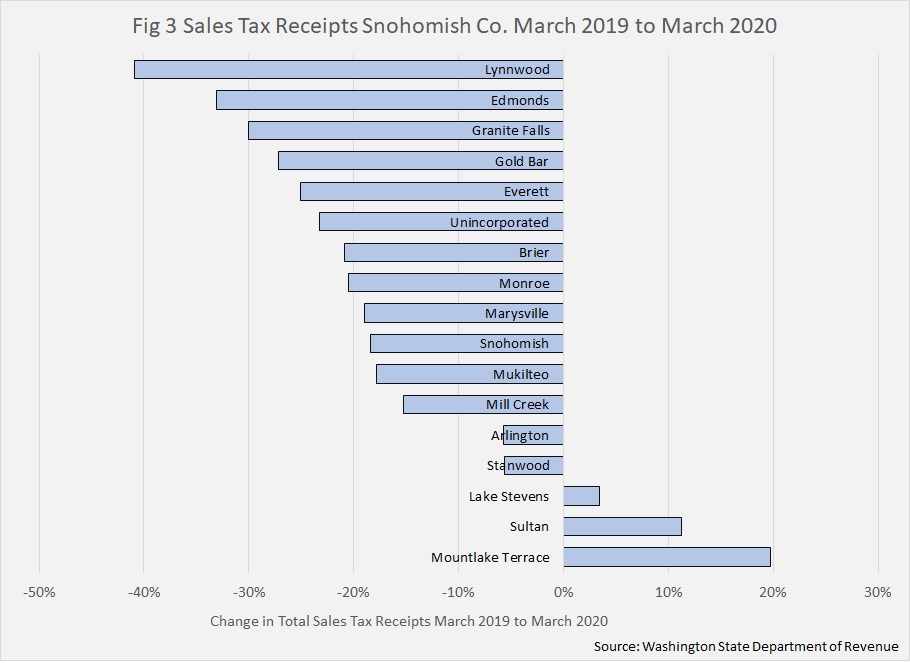 Seatac was the hardest hit city in the region, with so much revenue coming from airport traffic that came almost to a halt. Large retail centers of Bellevue, Puyallup and Lynnwood saw large drops, although Tukwila saw a smaller decline. Covington and Bonney Lake, two smaller cities with a large presence of big box stores, did better, as the large general merchandise retailers remained open as essential businesses. Large swings in small cities like Clyde Hill and Sultan are likely the result of year-to-year variation in construction projects.
Looking Ahead
As the Indexer has noted, sales tax is collected across a wide range of businesses in Washington, and not just at retail stores. Predicting drops in taxable sales is quite difficult since sector declined and are recovering at different paces. The next sales tax disbursement report, which will include all of April, will provide a much better picture of the revenue challenges local governments will face.