As of mid-July, employment in the King-Snohomish county area stood at about 91 percent of February employment. Statewide, employment stood at 92 percent of February, indicating that things are looking better elsewhere in Washington.
Figure 1 shows April and July employment levels relative to February for the metro areas of the state that are tracked by the U.S. Department of Labor.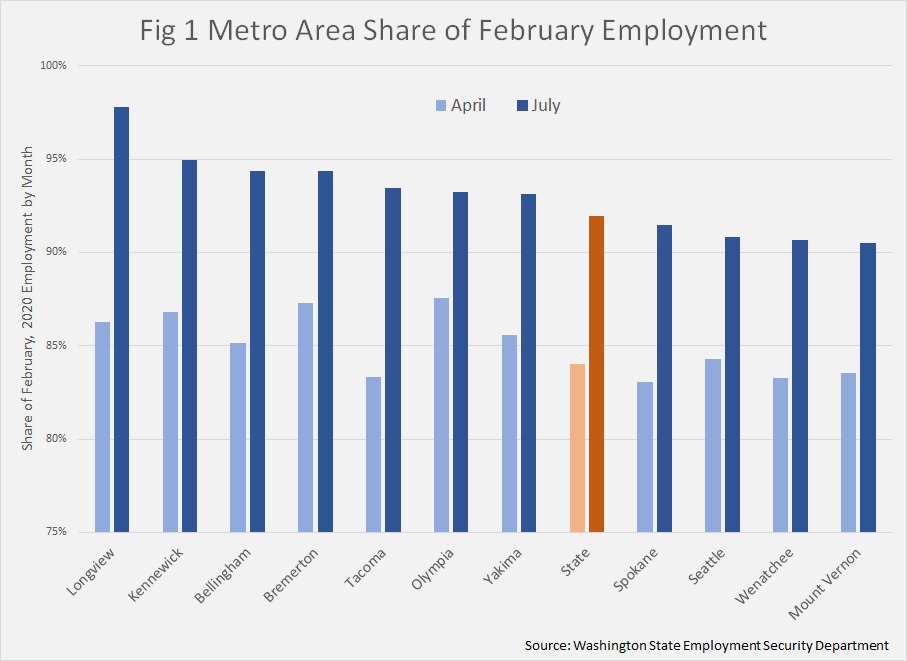 The progress of recovery has varies across the state. Many of the mid-sized and smaller cities that have, in the past, suffered from higher unemployment and a slower recovery than the Seattle area are seeing jobs recover faster. These communities are built around industries that have been able to get restarted more easily, and are less dependent on industries like travel and entertainment.
Unemployment is measured separately from employment. Figure 2 shows the unemployment rates for the metro areas and the state in two parts. The darker part of the bar is the unemployment rate in February, before the pandemic hit, and the lighter part of the bar is the growth in the rate between February and July. The top of the bar, then, represents the July unemployment rate. (Tacoma is included in the Seattle metro area for unemployment data, but treated separately for employment data.)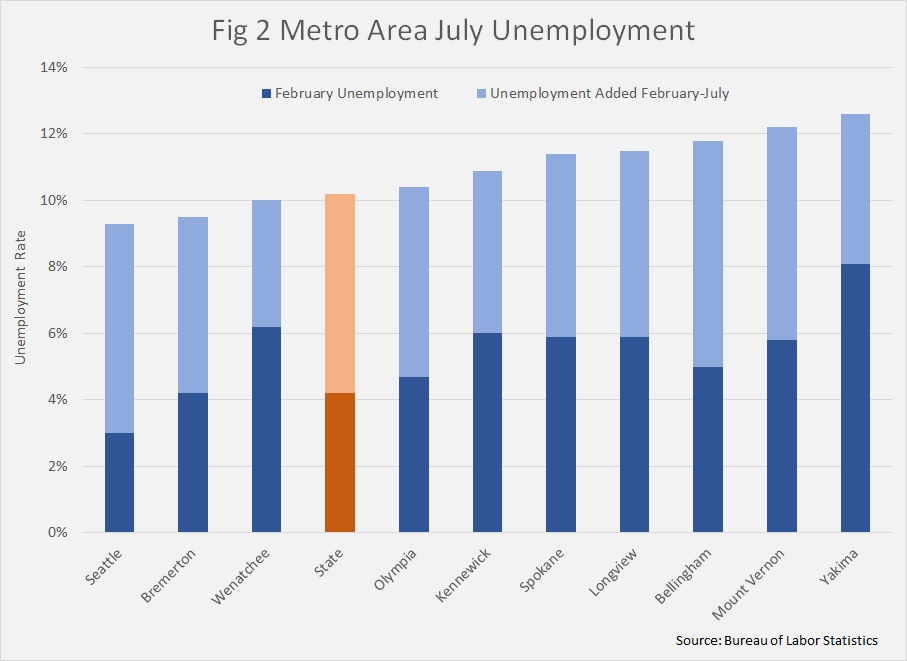 It would make sense for the metro areas in figures 1 and 2 to be in roughly the same order: better job recovery would mean lower unemployment. But that is not the case. Employment and unemployment data are gathered through separate surveys, and a key difference is the rate of change in the size of the labor force. Even if jobs are growing, if the labor force is growing faster, and more people tell the survey callers that they want to work, then the unemployment rate will rise. Figure 3 shows changes in the size of the labor force since February for the metro areas.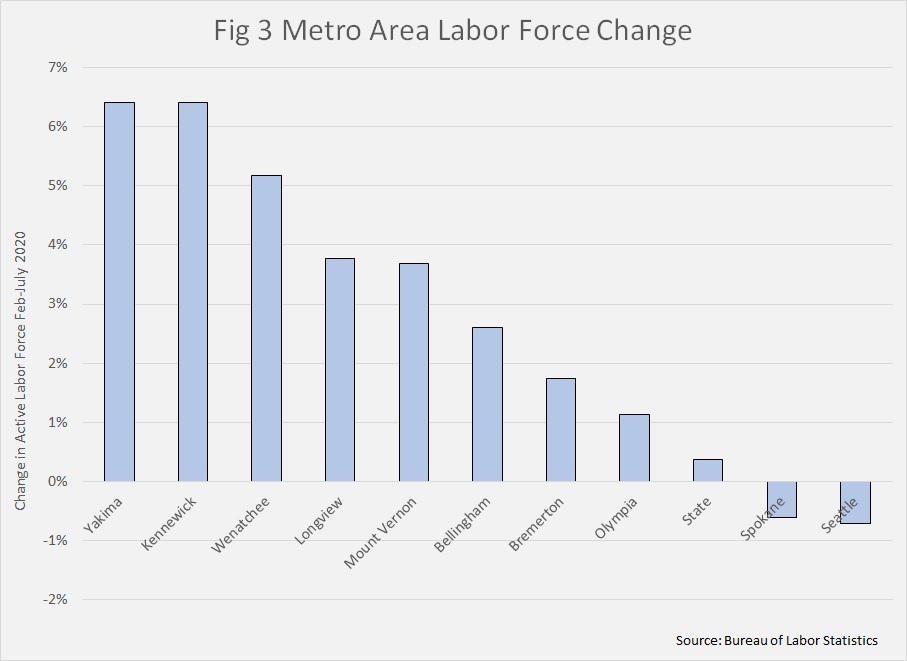 At one extreme is Yakima, which has seen employment improve more than the state average and still has persistently high unemployment. The number of people in Yakima who want to work has increased 6 percent, swamping its modest job growth. At the other end is Seattle, where job recovery has been below the state average (even after adding in Tacoma) but unemployment is the lowest among metro areas. A shrinking active workforce explains this paradox.
Looking Ahead
Because both employment and unemployment rates are based on surveys, they come with error margins that can skew results in the short term. It will be several months before we can get enough monthly data to smooth out the variation and get a really accurate picture of both.